Our Current and Historical Directors
MUCM Arthur L. "Art" Symington, USN (RIP, 1987) 1949-1950


MUCM Symington was a Master Chief Musician who started the NAVCAD Choir back in the fall of 1949 for a Christmas Concert. It continued on for 40 plus years. Art retired from the Navy and resided in Pensacola until his death in 1987. On several occasions when he would come to the AOC Band director's office to visit. In 2019, on the occasion of what would have been Art's 100th birthday, the Naval Aviation Alumni Choir laid a wreath at his grave in Barrancas National Cemetery, Pensacola, Florida and performed a few numbers for his family and friends in attendance.
LCDR Edmund Phipho, USN Chaplain Corp (RIP, 1985) 1950-1951
CDR was a graduate of US Navy Chaplain class 15-43 (S) 5 July - 26 September 1943. He transferred to Regular USN and assumed responsibility of the NAVCAD Choir as Choir Director, probably in service of the base chapel/church. He retired from the Navy as a Chaplain Corps Commander in 1967. He served during World War II, Korea, and Vietnam.
NAVCAD Norman Jeter, USNR (RIP, 2015) 1951-1952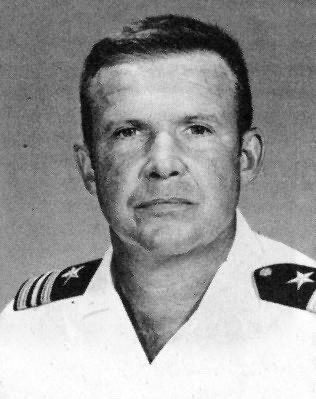 CDR Jeter's studies included a Masters of Music (Oboe) from
Northwestern University
and a Post Graduate
Degree
in Monterey, CA. A lifelong musician he played tuba, piano, string bass, bagpipes, bells, recorders, trombone, banjo, and oboe with numerous bands. He directed a Naval Aviation Cadet (NAVCAD) Choir in 1951-52. He was responsible for installing and playing the grand Schlicker pipe organ for years at the NAS Naval Aviation Memorial Chapel. He was known as a great musician and was reported to have been able to finesse a note as well as he could finesse his aircraft.
LT Ken Welch, USNR (RIP, 2002) 1952-1953
Retired from the Navy as a line officer (1100) Lieutenant in June, 1973. Ken flew Navy aircraft in World War II and was recalled to active duty in the Training Command during the Korean War. He took over directing the NAVCAD Choir as the first Naval Officer specifically ordered to that billet.
Ens Edward Coleman, USNR (RIP, Unk Date) 1953-1955
Ensign Coleman followed served as Choir director, probably while he was still in Flight training - or shortly afterward. He directed the Choir in the making of the first known record titled The Naval Aviation Cadet Choir, which was released with two other small vinylite records about 1956.
LT Robert G. "Gene" Howey, USN (RIP, 2006) 1955-1957
In his 26 year career as a Naval Aviator, he served two tours as the Choir Director for the NAVCAD Choir in addition to being a full time flight instructor. The choir appeared on national TV shows, among them Ed Sullivan, Perry Como and Fred Waring.
ENS Fred Schad, USNR (RIP, 1993) 1958-1959
ENS Schad served as the Choir Director for the NAVCAD Choir shortly after completing Flight Training and receiving his wings.
LT John Rusch, USNR (RIP, 1980) 1959-1961
As Choir Director of the NAVCAD Choir, LT Rusch wrote many original pieces of music and arranged many of the songs the Choir sang. Examples were; The Peace of God, Anchors Aweigh, and Mighty Navy Wings. John died suddenly on Thanksgiving day 1980 at his home. Recordings of the Command Choir were sent via a VT-10 training flight to Morgantown, West Virginia and played at his funeral. The Choir's 1980 Christmas Concert was dedicated in his memory.
LT Holly H. Chilton, USN 1961-1964
Originally a member for the choir from 1954-55 and then served as Choir Director of the NAVCAD Choir from 1961-64. Retired from Naval Aviation as a Lieutenant Commander in July 1976. His youngest first cousin, David Chilton was a member of the Naval Air Training Command Choir in 1979.
LT Carl C. Schott, USN (RIP, 2015) 1964-1966


Carl sang in both church and in boys' choirs in high school. While he attended Purdue University in West Lafayette, In, he became a member of Purdue's Glee Club, and then went on during his service to become the Choir Director of the Naval Air Training Command Choir. Carl,a 2nd tenor and an accomplished pianist had the most beautiful voice. His love of music was evident throughout his life.
LTJG Darrel "Butch" Engwell, USNR 1966-1968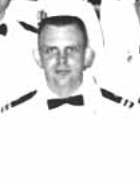 Completed AOCS and commissioned Ensign 7 December 1962. Assigned to AEWBARRONONPAC Hawaii and then NAAS Chase Field where his tour was cut short to become Director of the Naval Air Training Command Choir. Highlights include performances with Anita Bryant, Vaughn Monroe, on the Mike Douglas Show, the Johnny Carson Tonight Show, 50th Anniversary of Naval Aviation in New York, Winter Carnival at Lake Placid, Pre-game New Orleans Saints. Seattle Sea Fair and Alaskan Centennial. The first Medical student, a Commander, sang in the Choir in 1967. Served in VA-85, VA-95, as B/N Training Officer at COMVAT/VAQWINGPAC and as Strike Operations Officer aboard USS ENTERPRISE (CVN-65). His Public Affairs tours were as PAO COMFAIR ALAMEDA and COMUSMACV as Air Warfare Spokesman to the International Press Corps in Saigon. He was Commanding Officer of NRD Dallas. Final tour was Naval Weapons Evaluation Facility Albuquerque. He piloted the Navy's Hot Air Balloon for four years of that tour and retired 1 July 1989. Civilian positions include Director of Logistics at Albuquerque Logistics Inc. and Consultant to the Institute of Public Law at the University of New Mexico. Permantly retired in 2007. He enjoys travelling nationally and internationally with Helen, his wife of 62 years, and playing tuba with five local bands and the FMCA Frustrated Maestros.
LTJG Dave Carlson, USNR 1968-1969
LT James "Jim" E. Lois, USN 1969-1971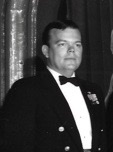 A 24-year Navy veteran, Commander Lois entered the Navy through the Naval Aviation Cadet program in January 1963. Upon completion of training in Pensacola he earned his officer's commission and wings as a naval aviator and went on to serve as a search & rescue helicopter pilot for five years with the Atlantic and Pacific Fleets. He directed the Naval Air Training Command Choir from 1969 to 1971. With his degrees in Communications Management, he switched his designator to serve as a Navy Public Affairs Officer (PAO). In the following years he was the PAO for Naval Station Roosevelt Roads, Naval Base Guantanamo Bay, in the office of the Secretary of the Navy, the Navy Recruiting Command, Naval Air Forces Atlantic Fleet, Naval Reserve Force and Commander-in-Chief, U.S. Atlantic Fleet. After Navy retirement, he worked for 19 years as Director of Corporate Communications for two Fortune 500 companies in New York. He now lives in Prescott, Arizona where he volunteers at the regional VA Hospital and with the Sheriff's Search & Rescue Posse.
LT Willard "Will" R. Kesling, USNR 1971-1975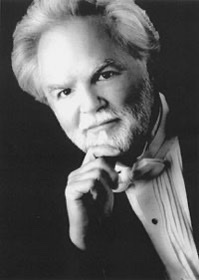 LT Earl W. Crisp, USNR (RIP, 2020). 1975-1978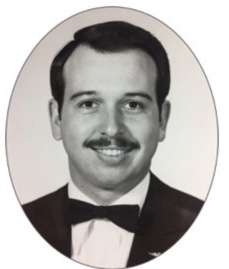 Before joining the U.S. Navy, CDR Crisp performed with the San Francisco and New Orleans Opera. . CDR Crisp was the former Naval Air Training Command Choir Director in Pensacola from 1975 to 1979. He retired from the Navy in 1993 as a C-130 and C-12 Pilot after 21 years of military service. Earl rejoined the Choir as a member of the Naval Aviation Alumni Choir and it's Executive Board when it was formed in 2015 John Roberts comments, "I can hear that resonant bass voice singing, "Let the lower lights be burning." Additional comment from Dale Graber, " Let heaven rejoice with you when you sing "Lower Lights" to all the saints.
LT Richard "Dick" J. Bergren, USN 1978-1981
In May of 1978, Lieutenant Richard J. Bergren assumed the duties of director. Performances included the Miss U.S.A. Pageant and appearances on regional and national television.
In 1981, the Choir was Commended by the Secretary of the Navy for meritorious service in connection with the United States Navy public relations and recruiting efforts. During the previous year, the Naval Air Training Command Choir had led the Navy in referral of potential recruits to the Navy Recruiting Command.
LT John Harnish, USNR 1981-1984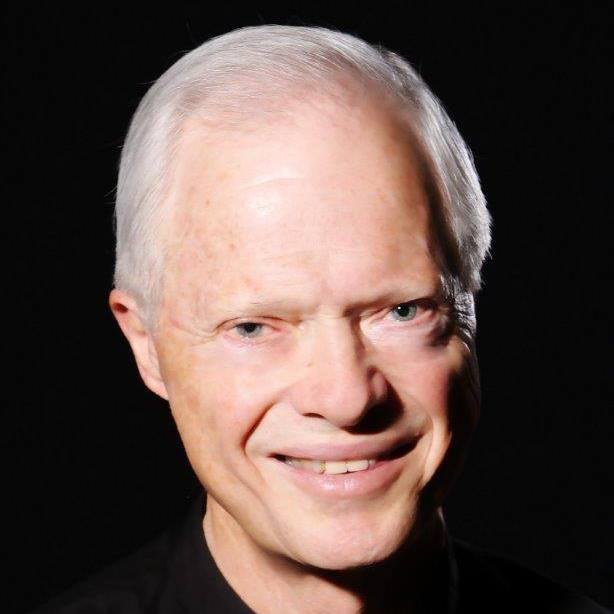 Commissioned April, 1974, through AOCS at NAS Pensacola. Joined the Choir while still in AOCS and continued membership throughout navigator training in VT-10 at Sherman Field, Pensacola. Flew as Tactical Navigator in VP-22, Barbers Point, Hawaii. Following two years in the Inactive Reserve, took a recall to active duty to become the 17th director of the Choir from 1981 to 1984. Retired from the Naval Reserve in 1994 and worked in the energy management field until civilian retirement in 2009. Currently recording audiobooks and other types of voice recordings.
LT Larry R. "Z-Man" Zimmerman, USN. 1984-1986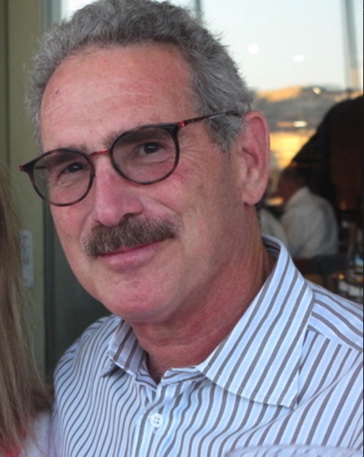 Larry Zimmerman had a diverse career in the U.S. Navy as an enlisted Fleet Marine Navy Corpsman (3
rd
Recon), and then as a Naval Flight Officer flying the E-2C Hawkeye. After retiring from the Navy, he worked as a program manager and system's engineer. Throughout his life his avocation has been composing, playing piano and conducting. He directed the Naval Air Training Command Choir in Pensacola, Florida and the symphony commissioned him to write a piece for men's chorus and orchestra in which he used the poetry of his close friend CDR Ralph Gaither (a seven-year prisoner of war in Hanoi, North Vietnam). The work was performed by military choirs and orchestra during the 75
th
and 100
th
anniversaries of Naval Aviation. He has a published song cycle (Transcontinental) for soprano "Wind Songs," based on the poetry of children from Terezin, Czechoslovakia. He has a Master of Arts degree from George Mason University with an emphasis on composition. He works closely with the Wilmington Symphony Orchestra in North Carolina.
LCDR John A. Roberts, USN 1986-1989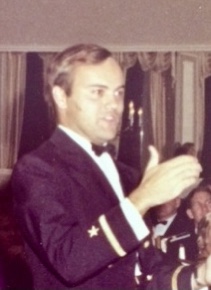 Lieutenant Commander John A. Roberts was piano accompianist for the Choir 1978 - 1981 while a flight student. He returned to Pensacola to direct the Command Choir in 1987. At that time, the Choir's name changed once again. It was now known as the Naval Aviation Choir.
LCDR Armand O. Arce, USN 1989-1991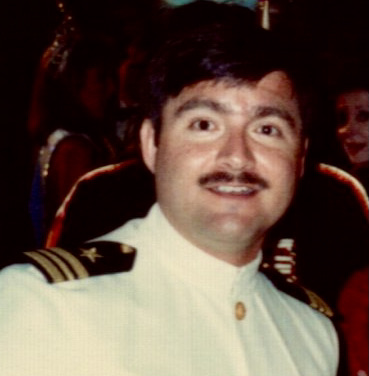 Reported to Aviation Officer Candidate School aboard NAS Pensacola, FL with Class 01-73, but graduated with Class 03-73 on 18 May 1973. With a history of music education beginning in the 5th grade (band/choir) and eventually achieving Drum Major of his high school band and selection to the Texas All-State Choir (2nd Tenor) in his senior year... it was a natural decision to join the AOCS Cadet Chapel Choir. Completed squadron tour with VP-47 aboard NAS Moffett Field, CA as Mission Commander, TACCO, NAVCOM, FASOTRAGRUPAC det Moffett as P3C NFO Instructor, ASWOC Cubi Point, Philippines as Brief/Debrief Officer, NRD San Antonio, TX as EPO (Recruiting), NAF Diego Garcia as XO, NOSC San Antonio, TX as XO. He reported back to Naval Aviation Schools Command in 1987 as the head of the Naval Aircrew Candidate School and later was assigned as the NASC Administrative Officer. It was just a matter of time before he crossed paths with the Naval Aviation Choir Director (John Roberts) and was invited to a choir rehearsal for a fun evening of harmonizing and camaraderie. Needless to say, he was "hooked." He participated in numerous performances and choir trips before being asked to take the reigns of the choir upon the transfer of LCDR John Roberts in 1989. Organizing the logistics of NALO Flights for cross-country choir trips to East/West coasts and Bermuda; performances at Nationally televised programs like the Miss USA Pageant; singing the National Anthem for National Football League, Major League Baseball and National Ice Hockey games; San Francisco Fleet Week, New York Fleet Week; Blue Angel Air Shows (including Bermuda); Annual July 4th Celebration in Vail, Colorado; Combined Federal Campaigns; Navy Flag Officer retirements; Commissioning Ceremonies; NASC Dining-In; Navy Birthday Ball; Pensacola Beach Festivals; San Antonio, TX Fiesta Week; and Walt Disney World, Orlando, FL. In 1991, he received orders to USS Forrestal CV-59 as a Catapult/Arresting Gear Officer (V-2) for the USS Forrestal's last Operational Tour in the Mediterranean Sea. In 1993, while the Forrestal was undergoing an overhaul, he retired from AVT-59 with ceremonies held in the National Museum of Naval Aviation aboard NAS Pensacola, FL, where the journey first began with AOCS Class 01-73 and SSGT J.K. Kellerman, USMC.
MUCM Clarence E. Brown, USN (ret) 1991-1992

Master Chief Musician (retired) Clarence E. Brown served as the civilian director of the AOC Band and the the Naval Aviation Schools Command Flag Pageant beginning in November 1979. Often the Flag Pageant and the Command Choir would perform in the same place for the same venue, and all performing units shared the same building spaces. From time to time, Clarence would fill in as interim Choir Director between regularly assigned Naval Officers. Additionally, served for a period of time between directors John Roberts and Armand Arce.
LT Kurt Statts, USN. 1992-1994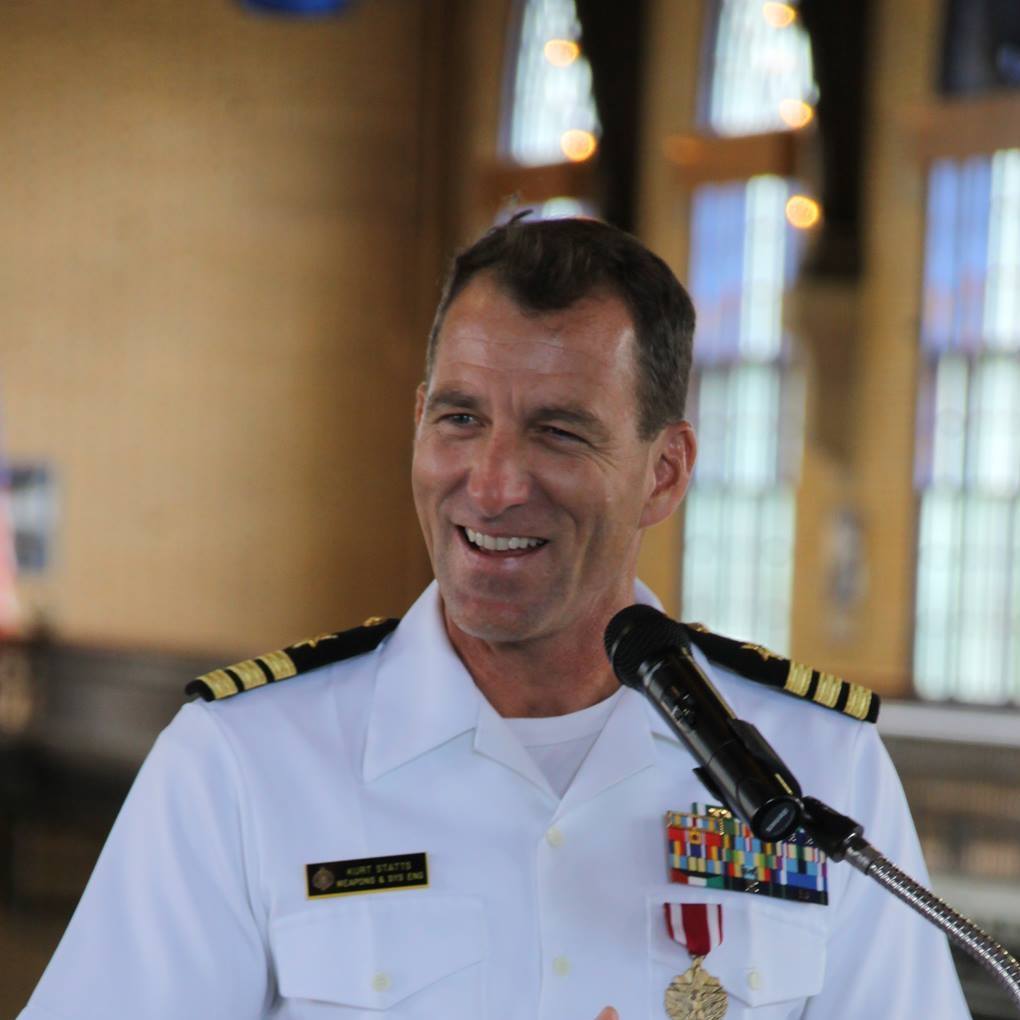 Lt. Kurt Statts took over as director between 1992 and 1994. Performances included Washington DC White House Gardens, New York City Fleet Week and Yankees Baseball Game National Anthem among many other performances across the continental US.
LT Michael "Mike" Colman, USN 1994-1997

LT Chris Long, USN 1997-1999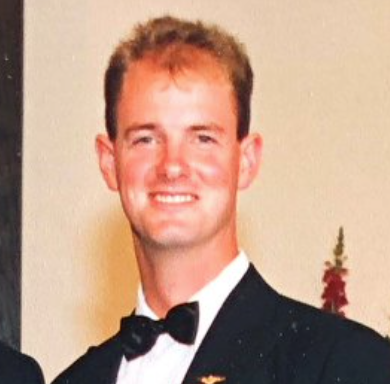 1st LT, Jason Hanifan, USMC 1999-2000

LCDR Brian Swan, USN Medical Service Corps 2000-2002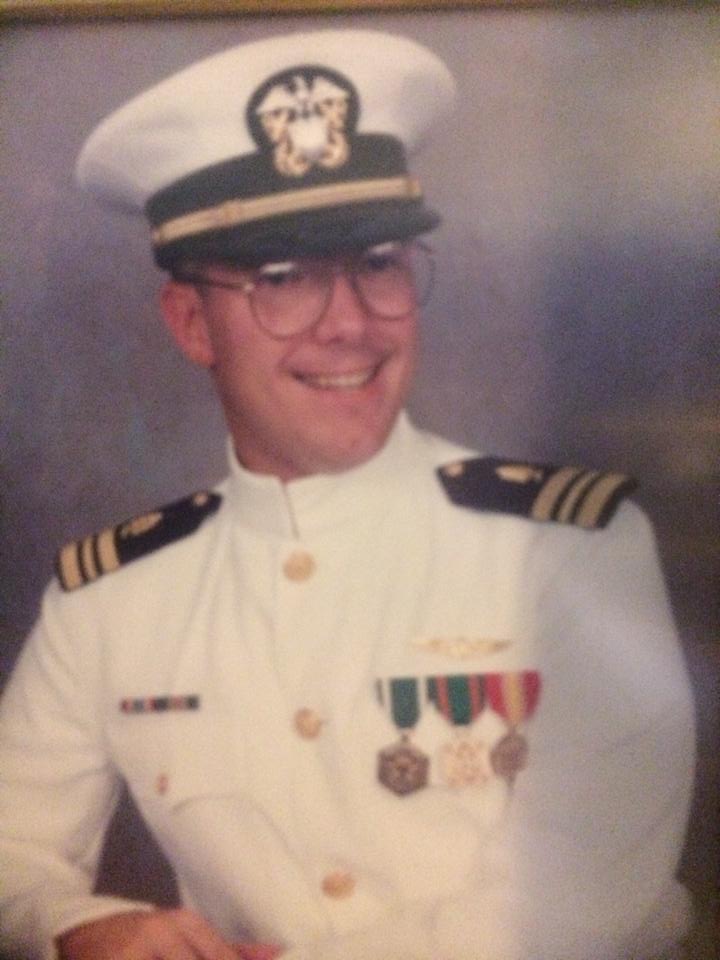 LCDR Brian Swan, Navy Medical Service Corps was the final director of the choir from 2000, until it was disbanded in 2002.